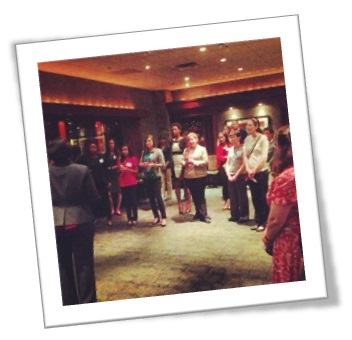 "Dreams are extremely important. You can't do it unless you can imagine it." – George Lucas
Dreams form an integral part of our being. It is in these dreams or visions that we plant the seeds of future actions. In these dreams lie our motivations of being better each day, of reaching our maximum potential and of walking in this world as independent women with our head held high. This was the message that Nadia Aziz, VP Enterprise Support and Risk Management, elaborated on during the Capital One networking event held on April 16th at Seasons 52, Plano.
It was a great 2 hour networking event sponsored by Capital One, where the attendees got to interact with the diversity recruiters at Capital One and understand why engineers are a great fit in the organization. Nadia Aziz, who was the speaker at the event, spoke of her experiences as she grew up in India and came here to the US to complete her degree in Mechanical Engineering. She spoke of the challenges that she experienced once she went back home armed with a BS degree to fond a job as a Mechanical Engineer, however, then in India not many women were employed in the mechanical engineering field. Not one to be disheartened by these odds, she mentioned how she started her own business in India. She later came back to Stanford GSB, to get her MBA degree. She mentioned that while she was attending a career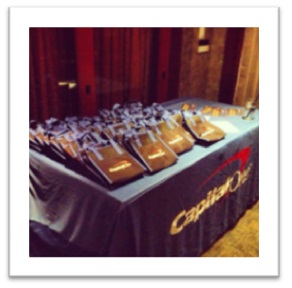 session by Capital One, she noticed the company values and how they were practiced by the company leadership that she decided to accept the job offer at Capital One and has been here since. She mentioned that as engineers it is the critical thinking abilities as well as the analytical mindset that is very advantageous to them in their industry. She encouraged everyone present to believe in their dreams and have conviction in themselves. Each of us is capable of so much more! This talk was received with great enthusiasm by all the attendees.
Following the talk, there was an informal networking sessions with the Capital One crew and the Dallas SWE members. All in all, a great fun evening spent in exploring opportunities and learning how engineers are changing the world, one step at a time!                                                                                                                     – Neha Dobhal