On Tuesday, October 15, Texas Instruments and Dallas SWE got together for an exciting and informative tour of TI's DLP Center in Plano, TX.  Thirty attendees, including several TI employees, enjoyed refreshments from Quiznos and networking with one another before each TI employee introduced themselves to the group and gave a short summary of their job responsibilities.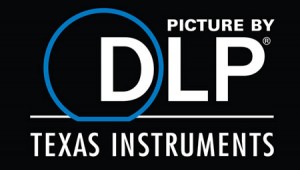 Then, Kim Smith, Chair of the TI Wide Women's Information Network (WIN), entertained and enlightened us with a history of her decades-long career at Texas Instruments.  She outlined the wide variety of integrated circuit products that Texas Instruments team members design, manufacture, and sell all around the globe.  She told us how she used her technical knowledge, networking skills, and collaborative spirit to solve problems, inspire and lead teams, and help women at TI make the most of their employment and their lives through WIN initiatives of Professional Development, Personal Growth, and Community Involvement.  Kim inspired us to get out of our own small areas, especially in a large company, to network and meet people as a way to develop mentor relationships, become more resourceful, and seek out opportunities to show off our strengths.
After Kim's talk, the group migrated out to the DLP showroom where engineers Amber Scheurer and Kiki Schuck explained the history of Digital Light Processing (DLP) technology and the mind-blowing process of manufacturing a DLP chip!  Thousands of microscopic mirrors are bonded to a substrate and then actuated, changing the direction in which they reflect light.
All that movement creates the color and brightness of individual pixels on a projector screen, from a pico-projector built into a cellphone to huge movie screens!  We also saw how many companies are using DLP technology to create medical devices like the VeinViewer, a device which projects, then collects reflected infrared light to locate a patient's veins, then creates and projects that real-time image back onto the patient's arm!  This process reduces the amount of time and effort for nurses and phlebotomists to locate and penetrate a vein for patient blood draw or IV insertion.  It's really incredible stuff!
Thanks to our hostesses (named above) , Dallas SWE Vice President Barbara Read, and to TI for setting up this great tour and speaker meeting.  If you missed this event, stay tuned for details on our next monthly meeting, tentatively scheduled for Tuesday, November 19.   Also, if you're interested in speaking to high school engineering students about SWE and what it's like to be an engineer, consider volunteering at the Coppell High School Engineering Expo on November 3 from 2-5pm.  Email us at dallas.swe@gmail.com if you're interested!
Last but not least, this year's SWE National Conference is NEXT WEEK!   Dallas SWE members will be there and reporting via Twitter and Facebook, so keep up with all the exciting activities there and on the SWE National Twitter as well!  Hope to see you there!