Recently, our Dallas SWE section was able to fund three new $650 scholarships to incoming college freshmen who are from the Dallas area and one renewal scholarship from a previous year's recipient! Applicants were evaluated based on need, academics, community involvement, and their plans to become engineers.  Recipients are also eligible for renewal for up to four years when they demonstrate their ability to maintain a high GPA and continue in their engineering studies.  Thanks to the Dallas SWE Scholarship Committee for taking the time to review a record number of applications!  Congratulations to this year's recipients: we wish you all the best!
Elizabeth Keener of Midlothian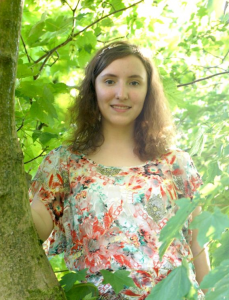 Elizabeth Keener is the daughter of Andy and Lori Keener. She is a graduate of Midlothian High School and plans to attend LeTourneau University where she will study mechanical engineering. Among Elizabeth's honors and achievements are Valedictorian; Engineering Club; Photographer & Writer for Midlothian Messenger and Pride newspapers.
"I was born in Panama City, Panama, and grew up experiencing four unique cultural groups.  My earliest years were spent in an Afro-Caribbean community on a small island where people's lives revolved around the sea.

Later, my family moved to a village in the rain forest, a three-hour dugout canoe ride from the nearest road.  Living without all the trappings of modern life, I entertained myself by exploring the world around me.  In the village, people depended on the jungle for their livelihood, relying on cocoa pods and sugar cane for their daily needs.

After years in the jungle, surrounded by trees, lizards, and other crawling creatures, I found myself in the small town of Changuinola.  This time, I experienced a Latin community.  These people's lives were centered on banana production at the nearby plantation.  They were open to others and inviting, especially to outsiders.

The latest chapter of my life has been in the U.S. living in Midlothian, Texas.  In this suburban community, I am surrounded by teachers, factory workers, and stay-at-home moms.  Living in these different cultures has taught me that although the world may seem very different from place to place, at heart, people are inherently the same."
Crystal Hernandez of Dallas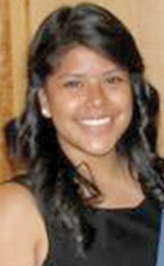 Crystal Hernandez, Valedictorian of Skyline High School, will major in construction engineering and technology at University of North Texas.
"Crystal Hernandez is a senior at Skyline High School in Dallas, Texas. This Dallasite is a well rounded student who works at her full potential and enjoys taking challenges. She likes to be an active student and participates in clubs like Green Team, an eco-friendly club, and the Skyline Architecture Club, a club created to educate students about the world of architecture. She is a huge fan of mathematics and physics, and she plans on attending the University of North Texas to major in Construction Engineering and Technology. Outside of school, Crystal forms part of mentoring programs such as ACE Mentorship program and Balfour Beatty Construction Mentoring Program.

Not all of Crystal's life revolves around school; during her free time, she enjoys creating drawing, playing the guitar, and spending time with her family and friends. Last year she was the winner of the 30th District Congressional Art Competition hosted by Congresswoman Eddie Bernice Johnson. Crystal believes that the success was greatly impacted by her parents who have always motivated her to follow her dreams and make them happen. She claims that they both are her greatest idols, and all she wants to do is to continue to make them proud."
Suzie Ghidei of Dallas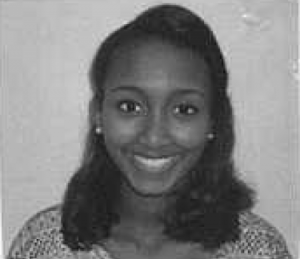 Suzie Ghidei graduated from Lake Highlands High School where she was the captain of the Varsity Tennis Team and a member of NHS, Mu Alpha Theta, and the Student Council.  She will major in mechanical engineering
"My parents divorced during my early childhood that ultimately led to my mother becoming the sole, primary caretaker of my three sisters and me. It is my mother, an Eritrean immigrant, whom I have to thank for helping me become the person I am today. My mother has always pressed my sisters and myself to work hard in school. She helped me understand that school is the gateway to establishing a successful, secure future and that the possibilities could be limitless. My mother's determination to support her family and raise successful daughters has motivated me to perfonn well with my academics. My mother has inspired me to act unselfishly and to go after my wildest dreams.

Once I graduate from high school, I will pursue mechanical engineering with the desire to become an engineer who truly understands the intricacy and creative process necessary in order to build a wide gamut of items. I believe that my perseverance and determination to be successful with my academic career will propel me to become the best engineer 1 can possibly be. I understand it will be a difficult journey, but I am confident that I will achieve my goals."
Scholarship Renewal – Anna Larsen of Dallas
Anna Larsen is a senior at Texas Tech majoring in industrial engineering.  She participated in a co-op in 2013 at Ethicon, a subsidiary of Johnson and Johnson, in San Angelo, TX.  Her experience in their Process Excellence Department confirmed her decision to work in industrial engineering.  Anna was also chosen for an internship at Owen Corning in Albany, NY in the summer of 2014.  This year she is serving as an Engineering Ambassador for Texas Tech and plans to graduate in May 2015.  Anna is a member of the Texas Tech SWE section and met all academic qualifications for the renewal of her scholarship sponsored by Dallas SWE.  Keep up the good work, Anna!