So often we simply follow the path of least resistance, instead of challenging the status quo. What would happen if we focused on the 'what' we want, not the 'how' we think we can or can't get it? We know that women opt out in mid-career for many reasons, the most obvious being for family priorities.  But – we also know that Women in Tech opt out at a significantly higher rate than all of their industries – over 50%.  What is different about male dominated organizational cultures or about women with a knack for technology?  What rules can we change that will enable us to hire and retain more women in technology?  How can we make it better for both women and men…and for the organizations we serve?
Join us for our first Professional Development meeting of FY15 as Sheri Jenkinson shares her insights into the future of Women in Tech.
When: Tuesday, September 16, 2014.  Networking starts at 6:00pm, Main event from 6:30-8:00pm
Where:  Coffee House Cafe, 6150 Frankford Rd, Dallas, Texas 75252
Cost: FREE!  Meals and drinks are available for purchase.
RSVP now for Dallas SWE's September Professional Development Meeting! 
About the Speaker: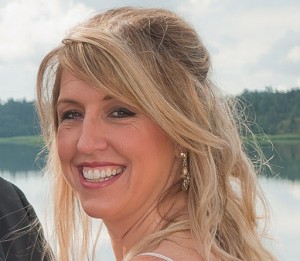 Ms. Sheri Jenkinson is a professional coach and change agent. She was bitten by the tech bug early in her career as a telecom product manager. She has always been energized by the opportunity to collaborate and develop next gen tech.
In founding WATT and Ipseity, she combines her interest in emerging technologies with her passion for helping people to reach their full  potential.  She believes that with the natural collaborative style (stereotypically) inherent to women, we can leverage technology as a catalyst for improving quality of life around the world.  Ms. Jenkinson can be reached via LinkedIn at Sheri Jenkinson.