What a great year it has been in Dallas SWE! As we wind down FY15, take a breath, and gear up for FY16, we took some time Tuesday, June 23 to recognize the accomplishments and service of our officers and volunteer members in the last fiscal year. Check out our Year In Review Newsletter!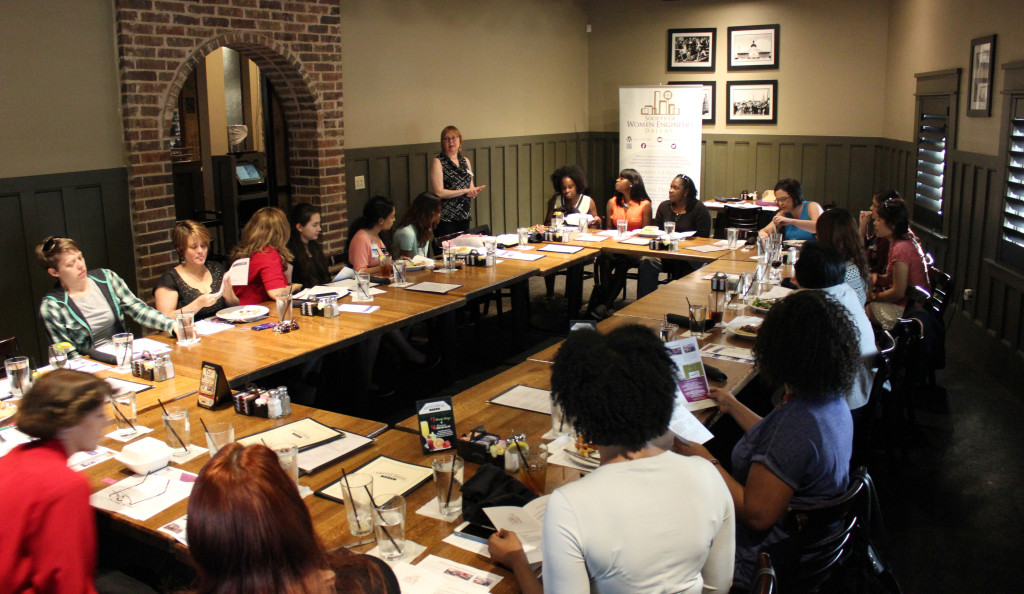 Each FY15 Officer, Committee Chair, and Board of Trustees member was recognized for her contributions to the success of our growing section.  Dallas SWE is an all-volunteer not-for-profit organization and everyone on the section leadership team gives some of her free time, using her talents for the benefit of our members and our community. We truly appreciate everything they do!  There were also several special awards that were given by our Section President, Barbara Read:
Lori Wiltz received the Work / Life Integration Award for her work on the Programs Committee, heading up a professional development and industry tour event at Halliburton (her employer), and for recruiting volunteers to help with our signature STEM event, Design Your World!
Shelley Stracener received the Distinguished New Engineer Award for her efforts to communicate with Dallas SWE's membership and the public through this website and social media accounts, for handling event registration and communications for Design Your World, and her dedication to the office of Section Representative for FY15.
Lynn Mortensen (who unfortunately could not attend) was recognized with the STEM Advocate Award for her work as Conference Coordinator for one Design Your World event and Volunteer Coordinator for both FY15 DYW events, and for her commitment to building relationships with our local Independent School Districts and their various STEM outreach programs.
We also recognized our new and renewing Scholarship Recipients for the coming academic year. Thanks to our Scholarship Committee for reviewing the record number of applications this year!
If you missed our celebration, please join us for the member feedback portion of our officer transition meeting July 25 (details to follow in a later post). We want to hear from you on what you'd like to see from Dallas SWE in FY16!  We'll be updating our website in the coming week to roll over to FY16, but until then please congratulate our incoming FY16 Officers when you see them at one of our upcoming events!
If you are interested in being a chair or member of one of our committees, please contact us at dallas.swe@gmail.com. We will be so excited for you to join our team and make Dallas SWE the best it can be!!