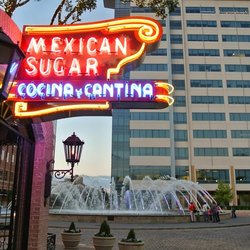 It's time again for our monthly Younger Professionals Brunch! This time we'll be in Plano. Please join us!
When: Saturday, October 3, 11:00 am – 1:00 pm
Where: Mexican Sugar at the Shops at Legacy
7501 Lone Star Drive, B150, Plano, TX 75024
Cost: FREE to register, just purchase your own refreshments!
Here's a link to Mexican Sugar's menu.
RSVP: Please let us know you're coming!

Please share this with anyone else interested and have them email Dallas SWE Secretary Marzia Monty to join the Listserv. Hope to see you there!