Our guest speaker for September's professional development meeting was Alicia Morgan, Dallas SWE member and a 2016 Honoree of Women of Color in STEM K-12 Promotion of Education Award. After some networking and tasty food from Coffee House Cafe, Alicia presented her strategies for recognizing the value of our unique life and work stories and how to share those stories by networking with confidence and purpose. She delineated the differences between physical, human, and social capital we use to build relationships, credibility, and influence in our daily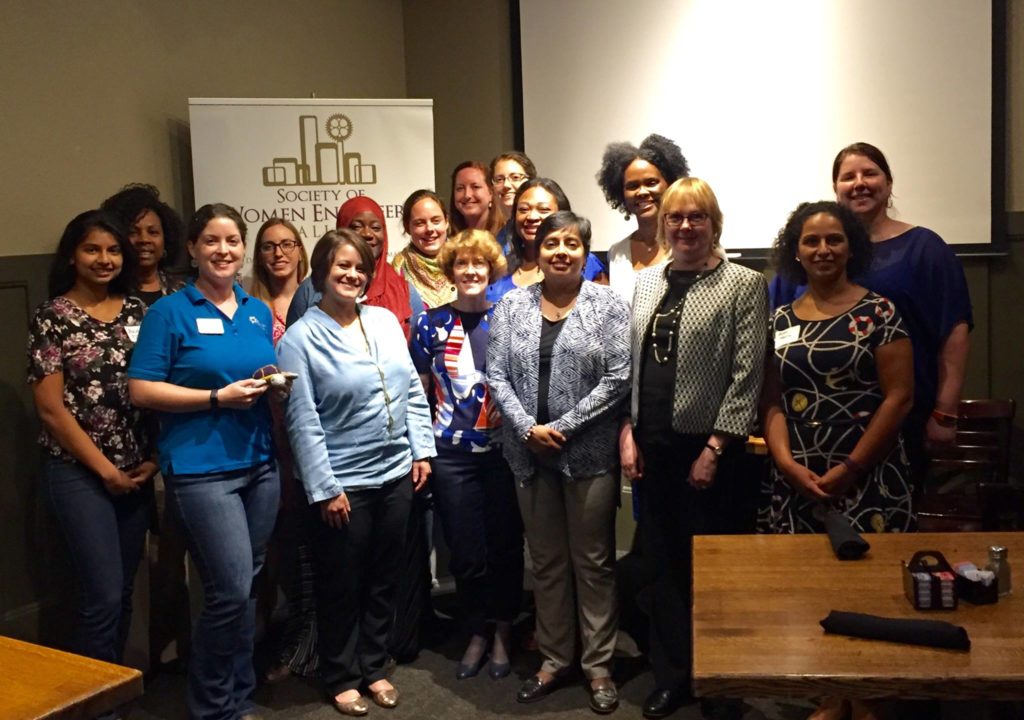 interactions with others. The session was highly interactive with plenty of opportunities for discussion and practicing extemporaneous story development. One great quote she shared was from comedian Steve Martin: when asked about his success, he said his strategy was to "be so good they can't ignore you." If you've spent time and effort becoming indispensable, it's just as important to spend some time on learning how to communicate your value in quantifiable terms so that you're rewarded for your efforts!
Thanks to Alicia and our Program Committee for another great professional development event! You can view the meeting handout here. Stay tuned for details on our October 18 meeting at Ericsson in Plano!