Join Dallas SWE as we celebrate another great year at our 2017 Membership Appreciation event!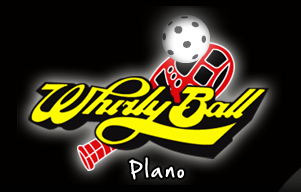 Please join us at WhirlyBall in Plano for an afternoon of fun and friendly competition! This event is for Dallas SWE to thank YOU, our loyal members, for your part in our accomplishments over the last fiscal year and to look ahead at what's coming up in FY18. You are welcome to bring your family as well.  We hope you can join us!
What is WhirlyBall? It is a competitive mix of lacrosse and basketball played in bumpercars. You can find more information here: http://www.whirlyballplano.com/
Note: Whirlyball participants must be at least 9 years old and 4 feet tall.

When: Saturday, June 10th, 12:00-3:00pm
Where: 3115 Parker Rd, Plano, TX 75023
Cost: This event is free for Dallas SWE members and $15 for Non-Members and Guests. Food and drinks will be provided.