* Aspire * Advance * Achieve *
The Society of Women Engineers (SWE) is a not-for-profit educational and service organization that empowers women to succeed and advance in the field of engineering, and to be recognized for their life-changing contributions as engineers and leaders.  Founded in 1950, SWE is the driving force that establishes engineering as a highly desirable career for women through an exciting array of training and development programs, networking opportunities, scholarships, outreach and advocacy activities, and much more.
The Society of Women Engineers international organization is separated into Regions of the United States and a Member at Large (MAL) Region for international SWE members.  Each Region is comprised of local Professional sections (representing one or more cities) and Collegiate sections (representing a college or university engineering program).  Dallas SWE, section number C005 chartered on June 5, 1969, is a part of Region C, the Gulf Coast Region, which covers Texas, Louisiana, Arkansas, and Mississippi.  For more information on SWE Regions or other sections, please visit the Society of Women Engineers homepage.
The Society of Women Engineers Dallas Section is here to help its members accomplish these goals. Tell us your aspirations! Monthly meetings include speakers on professional development to help you advance your career. Meetings provide opportunity to share and recognize what our members achieve in their professions. Meetings offer opportunities to build your network.
The SWE Dallas section meets monthly usually on the third Tuesday of the month. Members are scattered throughout the Metroplex so we rotate meeting locations to make them accessible to a broader audience.
Meeting attendance is open to all, SWE member and non-members, female and male. Join us at our next event!
---
Membership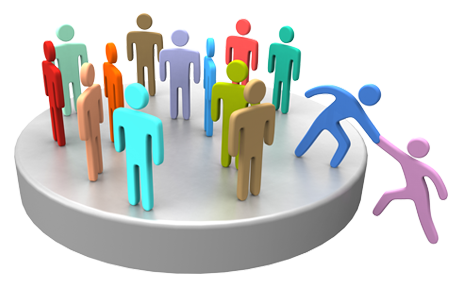 We are fortunate to have a diverse local membership with engineers from all disciplines, walks of life, and career stages, and we'd be honored to have you as a part of our organization. Being a SWE member yields some great benefits! Locally, you'll have the opportunity to attend all of our meetings for free (we charge a nominal $5-10 fee for non-members at our monthly professional development meetings) and be invited to special member-only events throughout the year. SWE headquarters processes all membership payments, but a percentage of your dues comes back to us to support our local professional development and STEM outreach activities.
At the SWE international organizational level, being a member will give you discounted fees for Regional and Society Conference registration, free access to SWE's Advance Learning Center (with hundreds of recorded webinars available on demand for your personal and professional development), access to SWE's online Career Center, the opportunity to be nominated for SWE Awards, and the award-winning quarterly SWE Magazine publication. You learn more about the benefits of membership on the SWE membership website here.
Becoming a SWE member is easy! Visit www.swe.org, under the Membership menu click Join, and follow the instructions to create an account. Our fiscal years run July 1 to June 30 and the annual fee for a professional membership is $100. If you become a member and renew in the "early bird" time frame, you can save $5. There are also savings options if you opt for a 2- or 3-year membership commitment. That's a lot cheaper than most professional organizations and with all the networking connections and leadership skill development you can gain from your involvement in SWE, it's a great value. Make sure you choose our Dallas section, C005, as your affiliation!
In the mean time, if you'd like to add your email address to our mailing list, you can do so by submitting your info to our Constant Contact subscription service in the right-hand sidebar of this website. We send out two emails per month to tell you about upcoming events and volunteer opportunities. There's also a calendar on our website side-bar if you'd like to skip ahead and save the date for upcoming events as well.
If you are interested in getting into SWE leadership, membership is usually a requirement and we are always looking for volunteers! Perhaps the best way to enter in is to become a member of one of our committees: there's a link to our committee description document on our Officers & Chairs website. We have a really fantastic group of leaders – let us know where your passions lie and we'll make sure we get you to the right group. Like all SWE sections, we have officer elections each year, usually at the end of the spring, so stay tuned for your opportunity to be included on the ballot if that interests you.
Finally, if you have further questions about Membership, please email us at dallas.swe@gmail.com and we'll be happy to help or direct you to someone who can. Thanks for your interest in Dallas SWE and we hope to see you soon at one of our events!
---
Section Awards
FY17:
SWE Mission Award Gold-Professional

 – This is the highest overall award level for the new SWE Mission Award structure!

 

This award recognizes our section's excellence in and commitment to SWE's Core Values and Strategic Goals based on results from our activities across 10 categories.

SWE Mission Best Practice – Global – This is a category-specific award for our section's features in SWE's global publications (SWE Magazine and All Together Blog) for our DYW Parent & Educator program, partnerships with other SWE sections, and multicultural engagement with NSBE and SHPE, Supporting activities included our enthusiastic sharing of SWE social media posts, and our section members' SWE leadership involvement at every level of the Society (section, collegiate section faculty advisors / counselors, region senators, Society committees).
SWE Mission Best Practice – SWE Resource Promotion – This is a category-specific award for our sharing of SWENext promotional materials, SWE "Future Engineer" buttons, and engagement with a local Girl Scout / SWENext pilot program. Supporting activities included website recaps of Dallas SWE's participation in Society Conference and Region C Conference, the exceptional number of SWE Outreach Metric Tool entries fro our section members, and sharing of SWE social media posts / resources.
SWE Mission Best Practice – Public Policy – This is a category-specific award recognizing our attendance at Congressional Visit Day and SETWG, the Girl Build Event at the Arlington Public Library, and numerous Dallas SWE member visits at local public school career days and speaker events. Supporting activities included our close engagement with local ISDs and our extensive reach through DYW's mailing lists and social media footprint.
FY16:
SWE Outreach Parent and Educator Program Award: for the third year in a row, we were recognized for the excellence of the adult sessions at our signature STEM Outreach event, Design Your World.
SWE Outreach MOU Partnership Award: for our FY16 series of Design Your World events at SMU and UNT with support from Girl Scouts of North Texas.
SWE Membership Recruitment Program Award: for our professional development and social program offerings, membership recruitment events with local companies and universities, and online communication best practices.
SWE Motorola Foundation Multicultural Award: for the diversity of our membership in culture, age, career stage, and engineering discipline, and for program partnerships with other local diversity organizations like the National Society of Black Engineers and the Society of Hispanic Professional Engineers.
FY15:
SWE Outreach Parent and Educator Program Award for Design Your World
SWE Region C Most Creative Membership Campaign Award for our local recruitment events with Lennox, International.
SWE Region C Joint Professional and Collegiate Activity Award for Design Your World
SWE Region C Outstanding Professional Section Participation Award for member involvement at every leadership level of SWE, section activities, and participation at Conferences and Region C Council meetings.
FY14: