Your FY18 Dallas SWE Leadership Team is here to help you make the most of your professional membership!  You can view our Officer role descriptions here (per our Section Bylaws).  If you are interested in becoming an officer, section representative, or committee chairperson, contact us at dallas.swe@gmail.com.
Officers
President – Shelley Stracener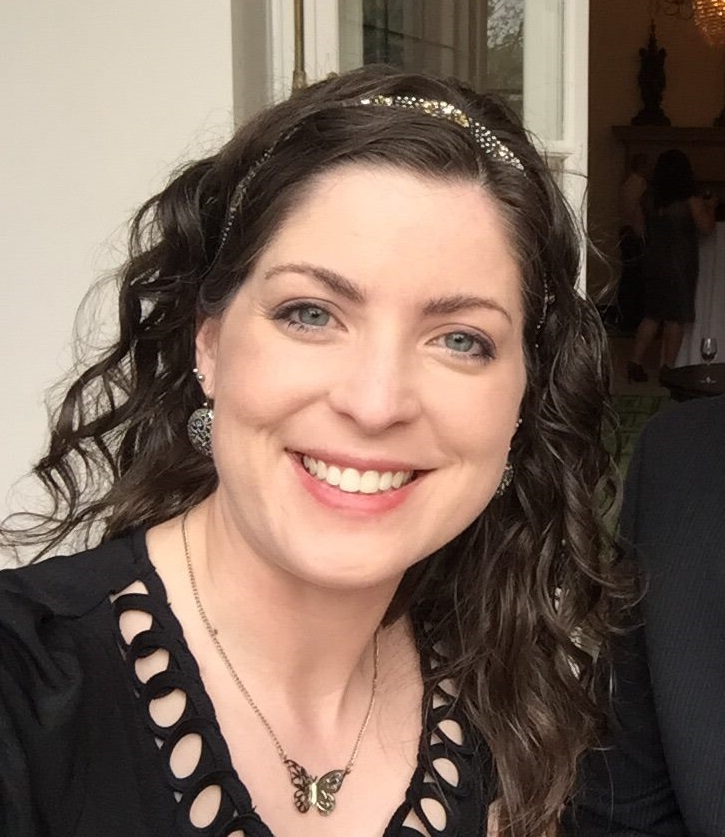 Shelley has a BS in Electrical and Computer Engineering from Baylor University and works as an Senior Electrical Engineer for Abbott (formerly St. Jude Medical) in Plano.  She specializes in PCB design, firmware development, and system integration.  Shelley has worked in a variety of industries including server storage, electronics in aviation, and now medical devices.  She has been a SWE member since 2002 and recently became a Life Member. As a SWE Magazine Editorial Board member and past webmaster and social media manager for two SWE sections and Region C, Shelley uses her passion for communication, connections, and mentoring to enable SWE members to reach their full potential. She is an avid cyclist and also enjoys crochet, scrapbooking, and spending time with her husband and two dogs.
Executive Vice President – Uche Maple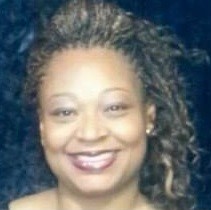 Uche Maple received her B.S. in Mechanical Engineering from Prairie View A&M University, MBA from University of Phoenix and her M.S. in Systems Engineering from Johns Hopkins University.  She is a Sr. Engineering Manager at Rockwell Collins, where she manages systems engineers.  Her specialty includes manufacturing, architecture development, systems engineering and project management.   Uche is very passionate about mentoring people in their careers and helping people strive to be their best in any endeavor. She is excited to be engaged with the Dallas SWE Chapter and is looking forward to building great relationships.
Vice President of Membership  – Amanda Posadas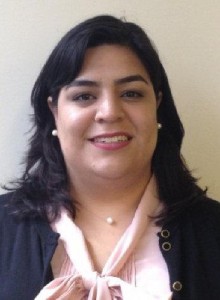 Amanda Posadas moved to Dallas to start her career with AT&T as a Specialist-Applications Developer focusing on performance management operation support systems. In 2013 she graduated with her MS in Systems Engineering from the University of Texas at El Paso (UTEP). In 2011 she earned her BS in Mechanical Engineering from the New Mexico Institute of Mining and Technology (NMT).  During college, she was an active member of SWE as an officer at NMT and nominating chair at UTEP.  Amanda enjoys volunteering, cooking, watching movies, and exploring the Dallas area.
Buffer
Vice President of Outreach – Terriekka Cardenas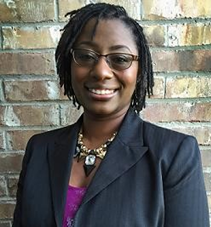 Terriekka holds a B.S. in Chemical Engineering from the University of Tulsa  and AAS in Computer-Aided Drafting and Design from Mountain View College. She worked as an engineer in  manufacturing industry for over 13 years in varied capacities and department leadership roles, then dove head-first into entrepreneurship and started her own consulting firm, Perceptive Engineering. The firm is a provider of consultancy services across design, new product development, process monitoring and other technical and project management business needs. . With her belief that no one should be denied exposure to STEM careers, she created the organization Full STEAM Ahead where she facilitates workshops on various disciplines ad skills to show students how STEM is infused in their everyday lives. She firmly believes that once armed with  knowledge,  one can have a solid impact on the world around  them and make effective changes right where they are, regardless of their age, gender, and socioeconomic background.
Treasurer – Liz Hainey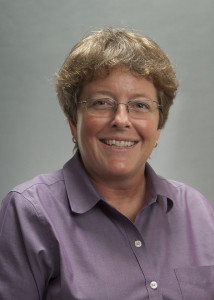 Liz earned her B.S. in Chemical Engineering from Lehigh University, and her M.S.E. and PhD in Chemical Engineering from The University of Michigan.  After spending 10 years in the Oil & Gas industry, Liz joined Raytheon, where she is now a Technical Director for the ISR Knowledge and Awareness Systems business unit.  She oversees the overall technical development for the department, and works closely with Business Development to provide innovative solutions to DoD customers.  Liz is excited to be part of the Dallas SWE chapter so that she can expand her current mentoring roles within Raytheon to future women engineers.  Liz lives in Plano with her husband and two boys, and enjoys playing both tennis and golf.
Buffer
Secretary – Amber Scheurer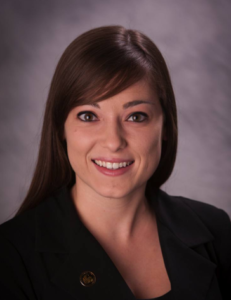 Amber has a bachelor's degree in electrical engineering from the University of Central Florida. She moved to Dallas in 2012 to begin working as a Process Engineer for Texas Instruments and after 3 years in that group she was accepted into the DLP® Products Engineering Rotation Program where she currently works. Amber held multiple positions as a collegiate SWE member including president of the UCF SWE section and as a professional she served the UTD SWE section as their counselor for 3 years. She has been involved in planning, executing, or speaking in at least one major outreach event every year since joining SWE in 2008 with an emphasis on parent/educator content.
Section Representative – Kim Concillado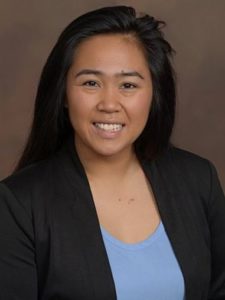 Kim is a controls engineer at Wynright Corporation and received her B.S. in Electrical Engineering from The Ohio State University. She has been a dedicated volunteer in Dallas SWE since she moved to the area in 2016, and she now leads our social media communications activities on Facebook, Twitter, Instagram, and LinkedIn. Outside of SWE, Kim spends her weekends caring for tigers, lions, bobcats and cougars as a volunteer and strong wildlife conservation advocate at In-Sync Exotics. She is also passionate about child abuse prevention and frequents the Dallas courts as a trained advocate of Dallas CASA. She can also be found on the University of Texas – Dallas campus as a Panhellenic alumni advisor for the Delta Zeta chapter.
Buffer
Chairs and Coordinators
Chair positions are appointed.  You can view a list of committee descriptions here.  If you are interested in any position, please email us.
Fundraising Committee Chair – Katie Mills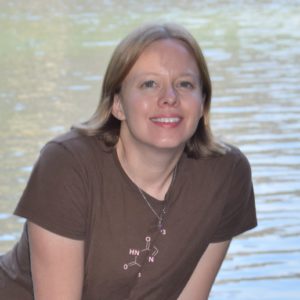 Katie has an SB in Computer Science Engineering from MIT and recently moved to the Dallas area from Austin, where she worked as a Global Operations Engineer for Dell's Enterprise division.  She enjoys working with people from around the world, problem-solving, and improving processes through Six Sigma.  Katie has served in SWE section leadership positions for many years, including a stint as section president for Southwest Texas and a long tenure as treasurer.  She is currently taking a break from the professional world to spend time with her two boys.  When she's not busy making slime or mobius strips with her boys, Katie enjoys reading and global travel.
Membership Committee Chair – Shannon Cruise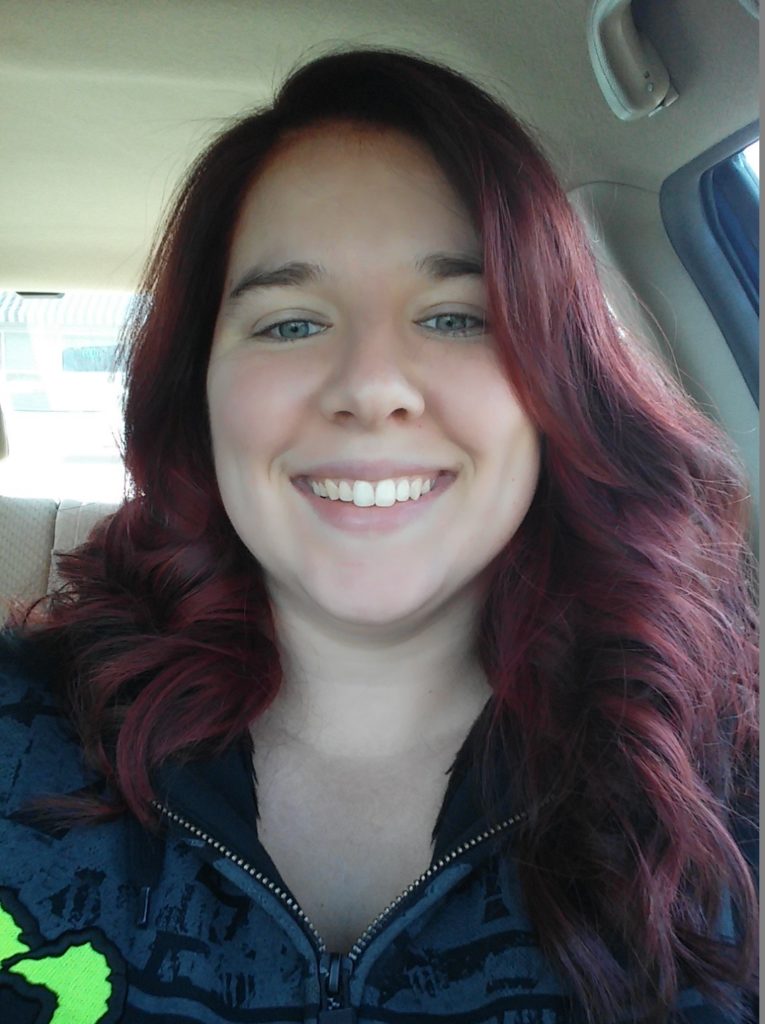 Shannon has a B.S. in Construction Engineering Technology from the University of Toledo and works as a Facilities Engineer for Raytheon in Dallas.  She works with a team of colleagues to develop tactical space and occupancy plans and project management tasks.  She has been a member of the Dallas chapter of SWE since relocating to the Dallas area in 2012.  Before that, Shannon lived in Cleveland, Ohio, and worked as a scheduler and field technician for a small geotechnical firm.  She is an alumna of the Delta chapter of Phi Sigma Rho, an engineering sorority.  Shannon is an active member of her parish community and is involved with the high school ministry program.  She is very passionate about photography and volunteering and also enjoys watching and attending hockey games, playing video games, and spending time with friends and family.
Nominating Committee Chair – Open
Outreach Awards Committee Chair – Open
Outreach STEM Committee Chair – Open
Outreach Design Your World Committee Chair – Open
Professional Award Committee Chair – Open
Program Committee Chair – Open
Scholarship Committee Chair – Lynn Mortensen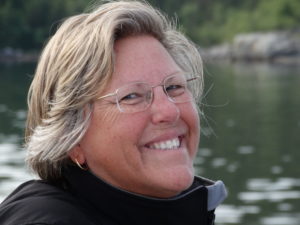 Lynn Mortensen has a BS in Computer Science from California State Polytechnic University Pomona and has spent 30 plus years in the aerospace and defense industry. She retired from the Raytheon Company in 2013 having held many positions within the company in program management, product development and engineering management. Lynn has supported several SWE national conferences as a speaker.  In 2016, she  received a Dallas SWE Section Award for being a STEM Advocate. Lynn is active in the community promoting STEM through her participation, not only in SWE, but also as a member of the Tech Titans STEM Talent Team, the University of Texas at Dallas Jonsson School of Engineering Industry Advisory Council, the University of Texas at Arlington Engineering School Industry Advisory Board, STEM Advisory Board Girl Scouts of Northeast Texas and as an active supporter of FIRST and BEST robotics.
Social Media Committee Chair – Kim Concillado
See profile in Section Representative section above.
Webmaster – Shelley Stracener
See profile in President section above.
Investment Committee

This team provides historical perspective and guidance on Dallas SWE's financial investment accounts, primarily to ensure funding for scholarships. Terms for each member run for 3 years.
Katie Mills
See Fundraising Committee Chair section above (Term expires 6/30/20).
Amy Herbel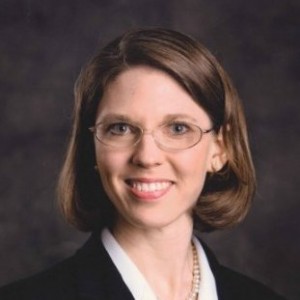 Amy Herbel is a mechanical engineer at Trinity Industries. Since 2010 she has worked in the TrinityRail business group. She is responsible for the design of specific railcars and engineering project management for each customer order of those railcars from receipt of sales order through delivery. Her responsibilities include customizing the design to meet customer specifications and providing engineering support throughout the manufacturing process, as well as processing all change orders and insuring the product meets all regulatory requirements.   Amy holds both bachelors and masters degrees in Mechanical Engineering from Southern Methodist University in Dallas, TX. (Term expires 6/30/18)
Tram Trinh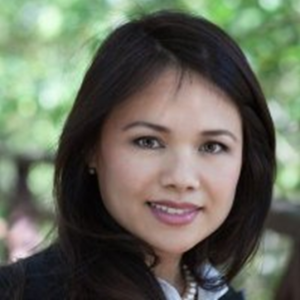 Tram completed her BS in Electrical Engineering from Concordia University, Montreal Canada, where she grew up. She has worked in a variety of industries including Telecom (at Ericsson, both in Montreal and Plano), Manufacturing (Intertek Engineering Laboratories) and now finance (Guardian). Tram helps bringing awareness and knowledge to people, information she wished to know when entering the work force. She is fluent in English, French and Vietnamese. Tram is a proud mother of a 19 year old daughter, a sophomore at San Francisco University on a golf scholarship, and a 14 year old son, a high school freshman. Outside responsibilities, Tram volunteers in the community with nonprofit organizations such as EWB (Engineers Without Borders), IEEE (Institute of Electrical and Electronics Engineers) and LANWT (Legal Aid of North West Texas). (Term expires 6/30/19)
Liong So

Since 1999, Liong has worked with Public Works Department of the City of Dallas, serving as a Senior Project Manager, with responsibility for managing various infrastructure projects under the Capital Project Improvement. Her responsibilities include ensuring that her projects are completed on schedule and within budget, meet their objectives while maintaining appropriate levels of quality, and are acceptable to all stakeholders. (Term expires 6/30/18)

Regional and National Leadership from Our Section
Zaineb Ahmad – Society SWENext Education Committee Member
Kate Van Dellen – Region C Senator, Society Membership Committee Member 
Shelley Stracener – SWE Magazine Editorial Board Member 
Nandika DSouza – Faculty Advisor for University of North Texas SWE
Tripat Baweja – Faculty Advisor for Collin College SWE
Grace Kaldawi – Counselor for University of Texas at Dallas SWE
Minal Issac – Counselor for Southern Methodist University SWE
Shilpa Nagaraj – Counselor for Collin College SWE
Mayaria Johnson – Counselor for University of North Texas SWE
This page has the following sub pages.