Career Advice from a Global Leader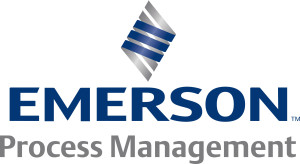 Our March Professional Development Meeting is sponsored by Emerson Process!  Emerson is a global leader in bringing technology and engineering together to provide innovative solutions for customers in industrial, commercial, and consumer markets around the world. Founded in 1890 in St. Louis, Missouri (USA), Emerson delivers solutions through five business segments: Process Management, Industrial Automation, Network Power, Climate Technologies, and Commercial & Residential Solutions. With sales of $24.7B and more than 130,000 employees in over 150 countries, we have a customer-focused, results-driven culture where employee performance is recognized and rewarded. Join Dallas SWE as we tour the Emerson facility and hear career advice from some of Emerson's outstanding women!
When: Tuesday, March 17, 2015
6:00 pm – Networking starts
6:30pm – Speaker Presentations and Site Tour
7:30pm – Dallas SWE Announcements
Where:  Emerson Process, 3200 Emerson Way, McKinney, TX  75070
Cost: Free registration and appetizers thanks to our friends at Emerson!
Register: RSVP now for Dallas SWE's March Professional Development Meeting! 
Note:
Closed toes shoes are required
Last day to resister for event is 

March 15th

 (we have to give Emerson the list of attendees)
Attendees can park anywhere
Please arrive a few minutes early for security check-in
About the Speakers
Stephanie Law is currently Vice President, Marketing and eBusiness for the global Regulator business.  Stephanie joined Emerson in 1994 and has held various positions in Regulators, including but not limited to Applications Engineer, Director of Marketing when the Industrial business was initially formed, Director of Commercial Service Regulators, and most recently served as Vice President, Marketing for the Natural Gas business. In addition, Stephanie was on a short international assignment in France for the Natural Gas business.
Stephanie received her BS in Chemical Engineering from South Dakota School of Mines and received her MBA from the University of Iowa.
Susan Hughes joined Emerson in 2003 and is currently Vice President / General Manager of Tescom, a business within Emerson.  Susan is responsible for Tescom's global business which includes all functional areas such as sales, marketing, engineering, finance, human resources and operations.  The Tescom business has manufacturing sites in Germany, Minnesota and Shanghai.   Prior to her role as Vice President / General Manger, Susan spent five years in China with Emerson as a Plant Manager in Shanghai and as the Director of Research and Development and Marketing in Nanjing.
Susan has her bachelor's degree from Grinnell College in Mathematics and Chinese.  She has her MBA from Washington University in St. Louis.