Each year, two promising collegiate leaders from each Region of the Society of Women Engineers are selected for SWE's Future Leader (SWEFL) Program.  This program provides opportunities, professional development, and leadership training to its participants. This year, both of Region C's SWEFLs are from the Dallas area! Read below about these aspiring leaders and congratulate them on their success!
Bita Behgooy – University of Texas, Dallas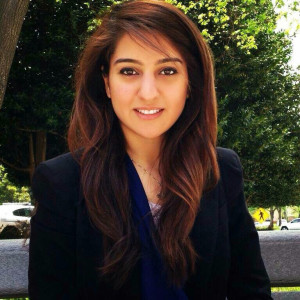 Bita Behgooy is a junior in Mechanical Engineering at the University of Texas at Dallas. She is part of the SWE Future Leader team and is excited for this opportunity. Before she was selected as a future leader, Bita established the first collegiate section at a community college, Collin College, in Region C; however, this is her first experience in SWE's national and regional levels. She's planning on accomplishing her SWE goals this year and establishing networks within the society at local, regional and national levels. She will use her networks and experience to help newly established sections in our region that might need a little more help achieving their good-standing status. She will also continue to grow her local collegiate connections with UT Dallas and Collin College while being involved at the regional level. Bita would like to truly thank professional Dallas SWE member Lynn Mortensen for her support in believing in Bita's SWE missions. It is truly because of Ms. Mortensen's continuous support that Bita has been able to prepare for the Future Leader she is.
Haley Barnes – University of North Texas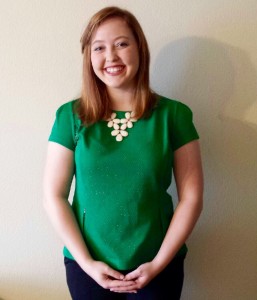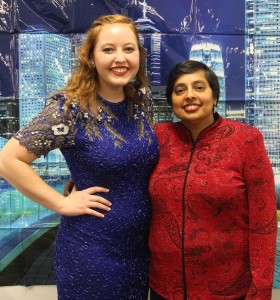 Haley Barnes is a junior Materials Science and Engineering major at the University of North Texas. She is very excited to work with the rest of this year's SWEFL group. This is Haley's first opportunity to get a greater look into the inner-workings of National SWE. Through the summer's National SWE workshops and SWEFL webinars, Haley is passionate about pursuing her SWEFL goals, which include creating a network with both professional and collegiate SWEs and collegiate SWE chapters, planning an "Appreciate a Women Engineer" dinner for the spring, and continuing to grow positive internal relations with her local UNT SWE chapter consisting of women all throughout STEM.  Haley would like to appreciate professional Dallas SWE member, Nandika D'Souza, on her continuous support of Haley's collegiate efforts. Without Dr. D'Souza, she wouldn't been given the SWE and UNT opportunities that have helped mold her into the Future Leader she is today.