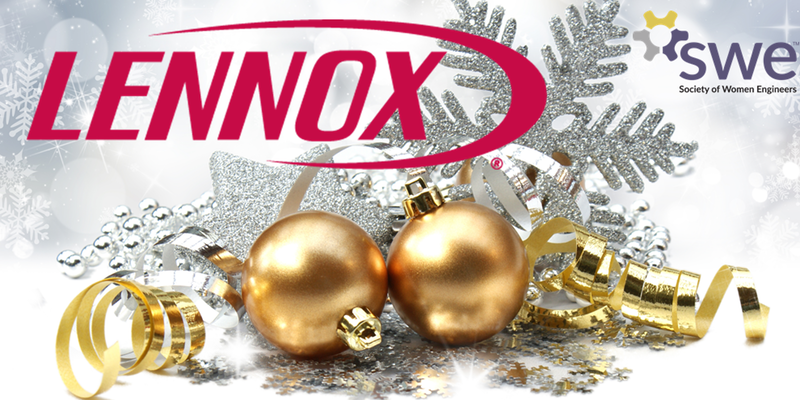 Don't forget to RSVP for our Holiday Social, sponsored by Lennox International! Join us for a tour, networking, and socializing as we celebrate the holiday season. The facility tour will provide guests the opportunity to see validation and test labs from this leading manufacturer of heating and air-conditioning systems.
Important Tour Information: Open toed shoes, sandals, thin, ballet style flats, or high heeled shoes are not allowed. Substantial leather is recommended for all visits into the lab.
When: Tuesday, December 13, 6pm – 8pm
Where: Lennox International Lab, 1600 Metrocrest Dr. Carrollton, TX 75006
Cost: FREE for SWE Members and Lennox Employees, $5 for non-SWE members and guests. RSVP by Dec 11!