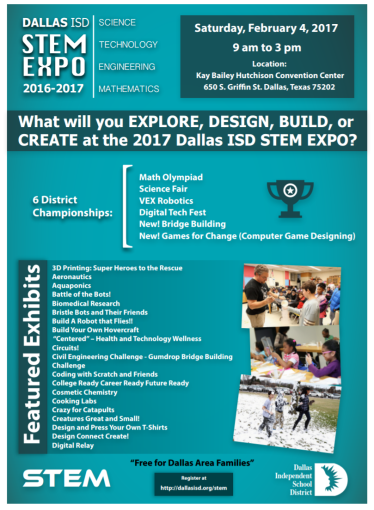 Dallas SWE will be at the Dallas ISD STEM Expo this Saturday at Kay Bailey Hutchinson Convention Center from 9am-3pm. Come out and visit us at our activity table and see all the other exciting exhibitors showcasing STEM careers and educational resources.
Thank you to our dedicated volunteers who will be representing Dallas SWE! We can't do these activities without you.
Share this flyer with your friends!