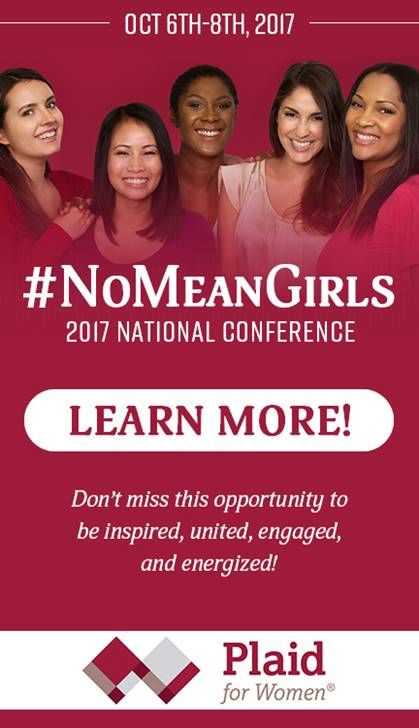 Greetings, SWEsters! We've been invited to an exciting new conference coming to Dallas October 6-8, 2017. #NoMeanGirls captures the belief that women should help each other instead of bringing each other down: together we can do amazing things! The #NoMeanGirls Conference has a fantastic lineup of keynote speakers planned for the weekend along with break-out sessions and opportunities to network with women leaders from across the nation.
Enjoy an additional $50 off registration with the discount code #NMGSWE until July 15th.  Register before July 1st and enjoy the early bird discount plus our special discount.  Learn more and register today at www.NoMeanGirls.com!
A few of our members have been involved in Plaid for Women, the conference's founders, for several years and are very excited about this opportunity. Plaid for Women advocates supporting women through education, encouragement, and inspiration as we tackle the business of life. Plaid for Women also hosts Plaid Radio on iTunes and Plaid TV on YouTube. Even if you can't make it to the conference, check them out and follow them on social media!