We sell several SWE-branded merchandise items at our meetings and events, but we're now offering these online as well! Proceeds help us fund professional development and outreach event costs.
All online payments are processed via your Paypal account or debit/credit card. Please contact us at dallas.swe@gmail.com if you wish to purchase multiple items where shipping consolidation would be warranted.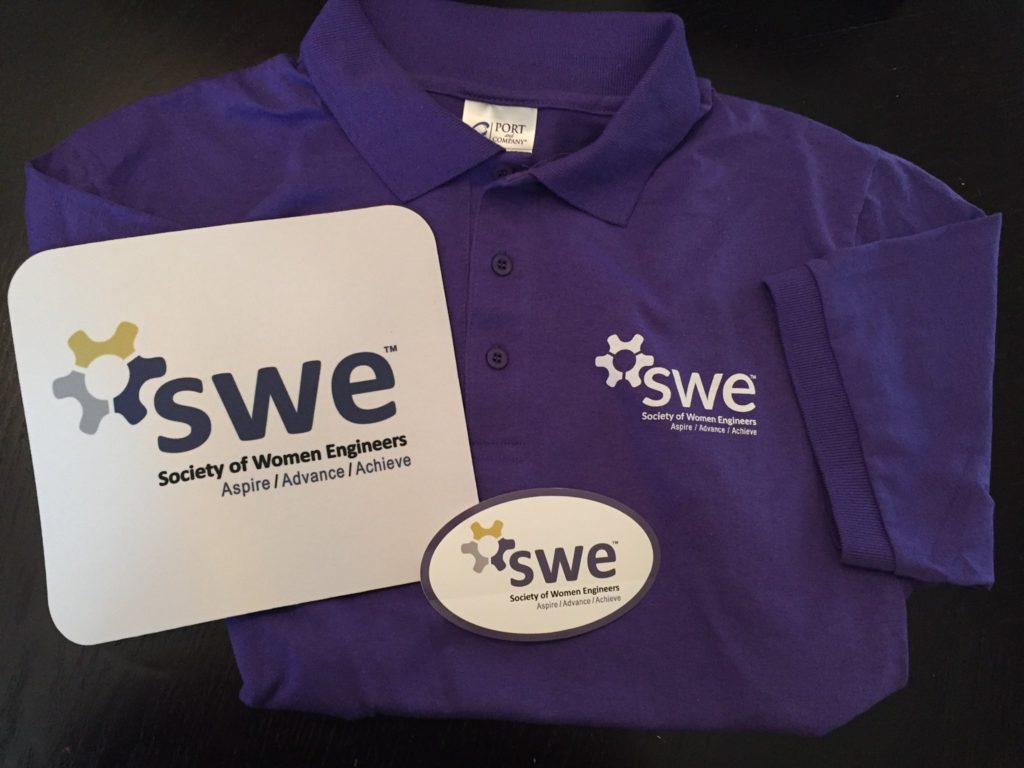 SWE Polo Shirt – Purple, $30 + $10 shipping
Fun purple cotton polo, unisex cut, with SWE logo amt tag-line "Aspire / Advance / Achieve" screen-printed in white.
SWE Mouse Pad – 4 color, $10 + $5 shipping
Enjoy this mouse pad at your desk at work or at home!
SWE Sticker – 4 color, $5 + $2 shipping
Show off how much SWE means to you with this 3″ x 5″ removable vinyl sticker suitable for your vehicle, laptop, suitcase, or just about anywhere!
This page has the following sub pages.