We hope you had a safe and fun holiday. Here's what's coming up for Dallas SWE in 2016!
January 19 Professional Development Meeting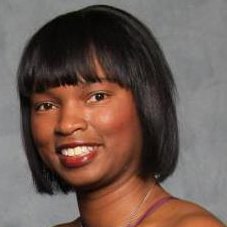 Join Dallas SWE for our January Meeting featuring speaker Jamita Barnett-Machen at Southwest Airlines! Jamita Barnett-Machen received her Bachelor of Science in Computer Science from Texas A&M University, Master of Science in Computer Science from DePaul University, and an Executive MBA from the University of Texas at Dallas. After a continuously exciting career, she is currently the only female Information Technology Architect at Southwest Airlines, while she pursues a Doctoral Degree in Computer Science from Southern Methodist University. She was also recognized as one of the top 25 North Texas Women in Technology by the Dallas Business Journal and TeXchange DFW.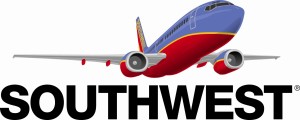 When: January 19, 6:00 – 8:30pm
Where: Southwest Airlines
2702 Love Field Dr. Room: Heart Three. Dallas, Texas 75235
Click here for a campus map.
Cost: FREE, thanks to our sponsors at Southwest Airlines!
Please register on Eventbrite by January 14!

---
SWE Region C Conference – Feb 5-7, 2016 in Rogers, AR
Attending conferences are also great opportunities to get to know how SWE works and network with SWE members from the four states in Region C. Plus you can hear three Dallas SWE members who will be facilitating conference workshops. Registration is now open for the hotel and the conference. Early bird rates end December 31, 2015.­ More information is available at the conference website.
---
Outreach Volunteer Opportunities
Volunteers are requested for Dallas STEM Day, February 6th at Skyline High School from 11:30 to 3 pm.
An outreach kit will be provided. Please contact Nandika D'Souza if you are available.
Dallas SWE has several STEM Outreach Partners who need women engineers to help inspire the next generation. High-Tech High Heels seeks volunteers for its speaker bureau for periodic requests across the metroplex. Tech TitansSTEMfire connects North Texas STEM Professionals with local ISDs and educators looking for speakers or mentors in the classroom or special school events. Nepris connects industry professionals to classrooms via web conferencing technology that supports our work schedules. You can find links to these organizations on our Outreach page.
---
Save the Dates
---
Remember Dallas SWE in your Charitable Giving!

Planning to do any shopping online in the days ahead?Amazon will donate 0.5% of the price of your eligible AmazonSmile purchases to Society Of Women Engineers whenever you shop on AmazonSmile. Click here to set up Dallas SWE as your AmazonSmile beneficiary!
Consider making a year-end donation to Dallas SWE! 
Dallas SWE is a 501 (c) 3 non-profit and your donation is tax deductible. Donations help fund our STEM outreach activities, scholarship funds, and administrative costs such as PO Box rental. You can send your donation to that PO Box 852022, Richardson, TX 75085-2022. Checks can be made out to Society of Women Engineers Dallas.