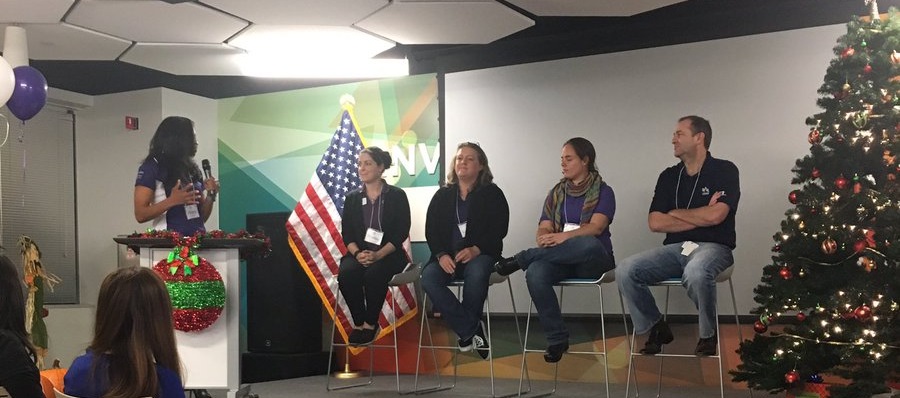 Dallas SWE's November 15 Professional Development meeting was sponsored by USAA in Plano. The evening was hosted by Hilary Waters, a project manager in Agency IT for USAA. The evening started with a meet-and-greet networking session. USAA employees met with Dallas SWE members and leaders in an informal setting with refreshments and music.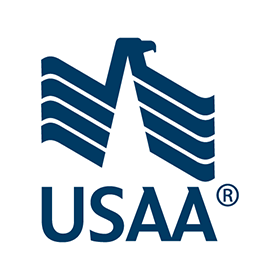 Patti Hayden was the first speaker of the evening. She introduced USAA's mission and culture of serving US military service men and women with insurance and financial products. Next, Stacy Huggar gave an overview of USAA's collaboration space technologies which would later be demonstrated during the site tour. Hilary then moderated the panel discussion, "Women in the IT Workforce" with 2 USAA speakers (Ryan O'Leary, IT Technical Director and Lindsay Young, Technical Architect), and 2 SWE speakers (Shelley Stracener, Senior Electrical Engineer at St. Jude Medical and Molly Sing, Characterization Engineer at Texas Instruments). Common themes during the discussion included advocacy, leadership, and managing your brand. USAA highlighted several technical and leadership training programs available to interns and employees which enable those returning from military service or retraining from other careers succeed in USAA's highly creative technical environment.
The tour of the two buildings on USAA's campus included demonstrations of smart boards, virtual hallways, robot presence for remote employees, Skype-optimized conference rooms, and mobile desks. The tour finished up in the lobby's demonstration center which featured tools developed by the USAA R&D group. Many thanks to USAA for their generous sponsorship of Design Your World and this professional development meeting!