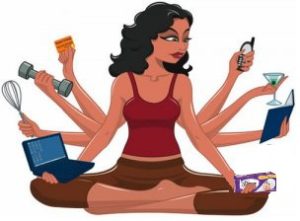 Join us for this month's meeting on the topic of Work Life Balance! We'll be showcasing some of the excellent webinars available to SWE Members through the SWE Advance Learning Center and discussing the content presented in break-out groups.
We'll show two webinars at this meeting that were a part of SWE's 2016 Online Event: Success Redefined, Find Your Best Life.For more information and to let us know you'll join us, click the RSVP button below!
When: Tuesday, June 21, 6:00 – 8:00 pm
Where: Coffee House Cafe, 6150 Frankford Rd, Dallas, TX 75252
Cost: FREE to Register!
Food and drinks are available from the Coffee House Cafe for purchase by attendees. View their menu here.
---
Other Upcoming Events
Now is the time to renew your SWE membership! Renew at swe.org before June 30th and receive a $5 discount with coupon code 'EBIRD'. Renew before June 15th and you'll be entered into a Dallas SWE drawing for $100 gift card! Winner will be announced on June 21st!
Volunteers are requested for Moon Day, Saturday, July 16th at the Frontiers of Flight Museum. Please contact us at dallas.swe@gmail.com if you're interested!
Save the Date for a SWE Region C Leadership Summit Saturday, August 27, hosted in the DFW area by our local Leadership Coaching Committee members! This seminar is intended for those in or interested in SWE Leadership at the Section, Region, or National level, but all are welcome to attend. Stay tuned to the SWE Region C website for details!